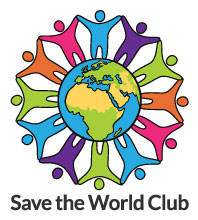 Public meeting and question time
This event on fuel poverty, energy efficiency and the current Energy Bill is jointly hosted by Save the World Club and Transition Town Kingston alongside the national Energy We Can All Afford? initiative.
Are you worried about rising fuel bills? Do you wonder how we will manage energy demands in the future? Rising fuel bills are putting enormous strain on many households. Millions will shiver and suffer in cold, damp conditions this winter that blight their health, well-being and happiness. We need a new and positive approach that means a warm, healthy home for everyone and lower bills based on improved home energy efficiency and clean sustainable energy.
Please join us for a stimulating evening with the Rt. Hon Edward Davey MP for Kingston and Surbiton and Secretary for State for Energy and Climate Change and fellow expert panellists from Transform UK, Age Concern, the National Children's Bureau and Friends of the Earth to hear and debate the arguments for action.
Doors open at 7pm for displays and refreshments and the panel presentations start at 8pm.
As small charities we welcome donations towards the costs of running the event.
To make a donation or for further information about the event contact
Jo Butcher E.jo@savetheworldclub.org or Marilyn Mason